 Close
One of the fastest growing counties in Florida is being fueled by the construction of the First Coast Expressway.
The Florida Dept. of Transportation has committed $1.9B to construct the First Coast Expressway. When complete, the expressway will connect I-10 in Duval County to I-95 in St. Johns County, passing directly through the heart of Clay County. The project includes a new 4-lane Shands bridge with a 65' height restriction. Seven new interchanges are being constructed in Clay County and driving tremendous development activity.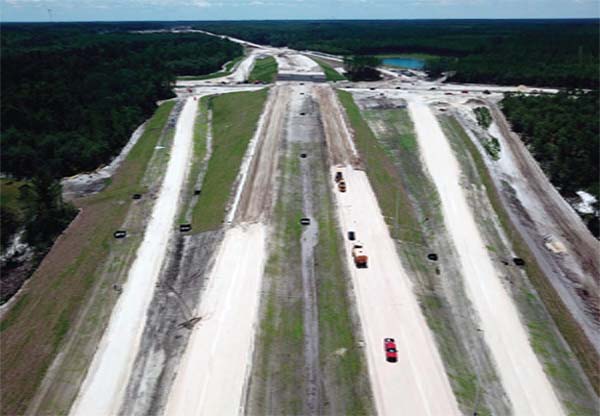 Life in Clay

Your best work/life balance begins here.

Industries

Clay has it all. Our key sectors are strong.

Site Selectors

Businesses flourish in Clay, find out why.

Resources

Explore our library of relevant information.
Don't miss a thing!
Keep up-to-date on the latest Clay Florida Economic Development Corporation announcements by signing up for our newsletter.
Notice of Public Meetings

The Clay Florida Economic Development Corporation Board of Directors holds a regularly scheduled meeting on the second Thursday of every other month. All meetings are at 8:30 AM and open to the public, unless otherwise noted. Meetings in 2023 will occur in January, March, May, July, September and November. The next Board Meeting is scheduled for March 9 at 8:30AM. Location is TBD. There will be an Executive Session for Board of Directors only following the public meeting. The Performance Committee will meet on the second Wednesday of the month, alternating Board meeting months at 8:30AM. The Planning Committee will meet on the second Thursday of the month, alternating Board meeting months at 8:30AM. Please e-mail Lpavlus@ChooseClay.com for access information to any meeting.

Public Reporting Documents

A copy of the Application for Determination of Exempt Status (Form 1023), Determination Letter from the IRS, and Form 990 for the most recent three years (excluding Schedule B of donors) can be made available by written request to: Clay County Economic Development Corporation, 1845 Town Center Blvd., Suite 110B, Fleming Island, FL 32003. The fee for hard copies is 20 cents per page, plus postage, payable in advance.

Request for Proposals

Clay County Economic Development Corporation is seeking an economic development consultant to produce a Business Development and Incentive Recommendation Plan for each of the incorporated municipalities in Clay County, Florida. The incorporated municipalities are Town of Orange Park, City of Green Cove Springs, City of Keystone Heights, and Town of Penney Farms. The consultant will work with the leadership of each municipality to identify available resources for business development and project support. The plans will be used by the communities for business attraction, retention, and expansion efforts. The consultant will study the unique development goals of each municipality and provide recommendations that each municipality can utilize to accomplish their goals while supporting project development. Each municipality will provide all available relevant plans and studies for the consultant to review prior to visiting the community in-person. Submit Responses by 5PM on February 3, 2023 to: Clay County Economic Development Corporation 1845 Town Center Blvd., Suite 110-B Fleming Island, FL 32003 Attn: Laura Pavlus (904) 375-9394 or LPavlus@ChooseClay.com