 Close
Small Business Development Center
Visit your local SBDC consultant at one of two offices.
Whether you are starting a business, buying a business, growing a business, selling a business, or looking for financing - the Small Business Development Center is here to help. For a personal and confidential appointment to discuss how the SBDC can help you with your business, contact Chris Abetz at (800)450-4624 or c.abetz@unf.edu. Two locations are available in Clay County to serve you: 1850 Park Avenue, Suite B, Orange Park, FL 32073 and City of Keystone Heights Admin. Building, 555 S. Lawrence Blvd., Keystone Heights, FL 32656.
Florida Trend
Small Business Guide
Sponsored by Enterprise Florida and Small Business Development Center, this guide provides the information necessary to successfully start and grow a small business in Florida.  This comprehensive resource will answer many questions that may arise on your business start-up journey.
Florida Trend Small Business Guide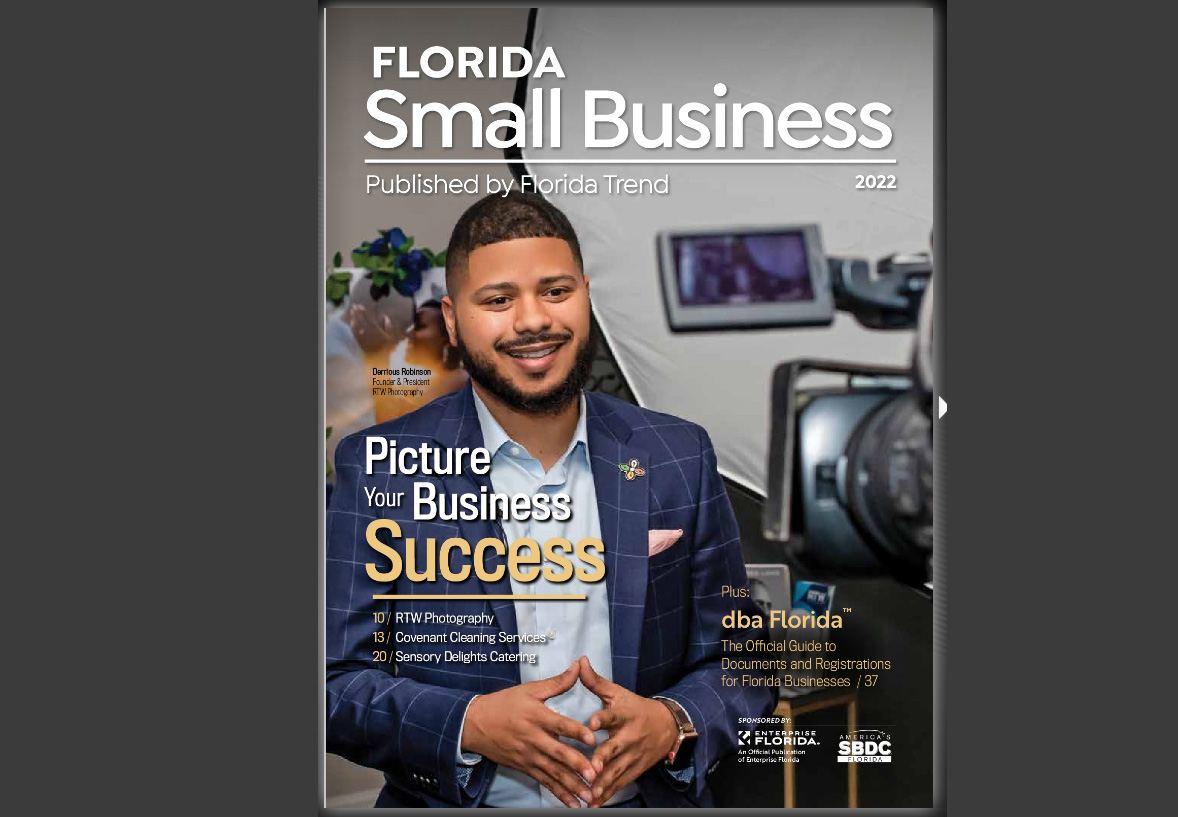 Florida is open for business!
Start and grow your business here