 Close
Investor Partners
2021 Annual Report
When Clay County leaders set out to develop a focused economic development effort in 2014, they understood the significance and necessity better than most. They could foresee the incredible opportunity provided by the First Coast Expressway and the imminent growth. They realized the chance to make a measurable impact in creating a vibrant and resilient business community. They had vision, dedication, and drive. 
We thank each of you who have supported this effort by partnering with our organization along they way. You are why we are able to celebrate this success. 
Clay Florida Annual Report 2021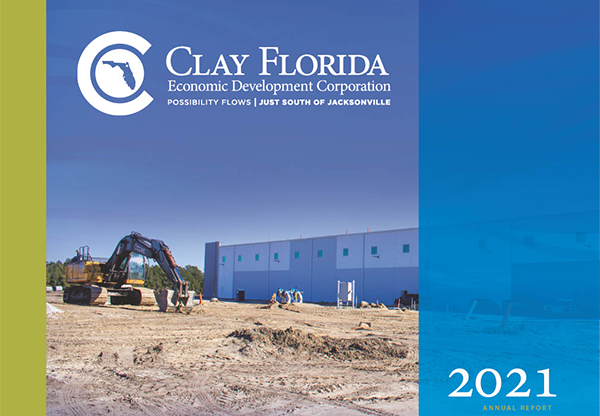 Become an Investor Partner
Building a diverse and sustainable economy in Clay County requires the investment of a coalition of partners that are committed to making it happen.  Your decision to be an Investor Partner in the Clay County Economic Development Corporation supports a focused and consistent effort to encourage economic growth in Clay County, and the creation of more high-wage jobs for our residents.  Clay County Economic Development Corporation is a 501.c.3 not-for-profit corporation.