 Close
Baptist Clay Medical Campus
1771 Baptist Clay Drive, Fleming Island
Baptist Health has brought nationally recognized care from Wolfson's Children's Hospital close to home for Clay County residents.  US New & World Report ranked Wolfson Children's one of America's top 50 children's hospitals in four specialties.  Baptist Clay Medical Campus brings expertise and high-quality pediatric and adult care to Clay County.  The campus features a 24/7 Emergency Center and the specialized care of a hospital, delivered in an outpatient setting.  In 2021, Baptist Clay began their $206.5M campus expansion to include a 6 floor, 100 bed hospital.  The 300,000 sq. ft. full service hospital on Village Square Parkway will include women's services and enhanced cardiology services.  
Visit Site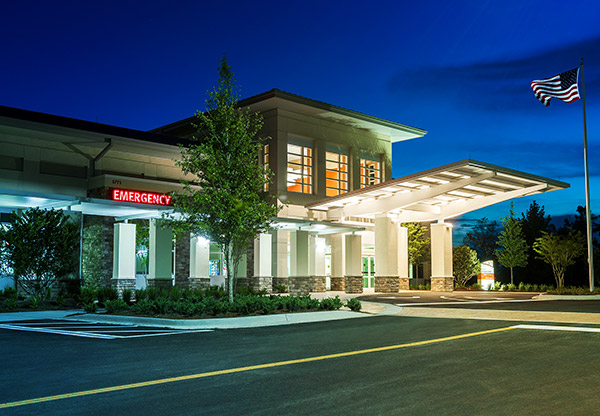 HCA Florida Orange Park Hospital
2001 Kingsley Avenue, Orange Park
HCA Florida Orange Park Hospital is dedicated to offering the latest in medical services in a caring and compassionate atmosphere.  HCA OP Hospital is a full-service, acute-care hospital with 317 inpatient beds located in the heart of Orange Park, providing medical care to Clay County and surrounding communities.  The hospital has 170 private rooms.  There are nine labor, delivery and recovery room suites for new mothers and a seven bed, Level 2 neonatal intensive care unit (NICU) for premature babies and those born with special needs.  There is also a 24-bed psychiatric unit, 20-bed inpatient rehabilitation unit and 20 intensive care unit (ICU) beds.  In 2019, HCA Florida Orange Park Hospital began a $126M expansion to include a new 4-story tower with 24 patient beds on each floor.  The project also adds 14 new recovery rooms and two electrophysiology labs, neonatal intensive care expansion, and a cafeteria renovation and expansion.  
Visit Site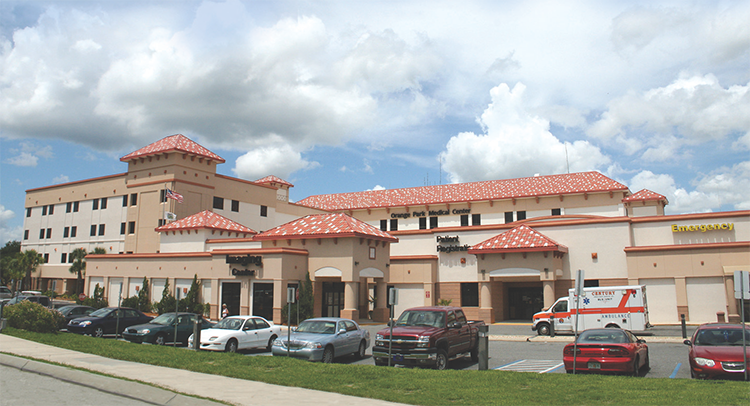 Ascension St. Vincent's Clay County
1670 St. Vincent's Way, Middleburg
St. Vincent's Medical Center Clay County, a 106-bed hospital located adjacent to the new First Coast Expressway, opened its doors to the community in 2013 and began an expansion that doubled it's size in 2015.  The $33.1M expansion opened in late summer 2016.  The expansion added maternity and women's services, 30 inpatient beds, 13 treatment rooms in the emergency department and a shell to add 30 additional beds in the future.  In the summer of 2018, St. Vincent's completed a second expansion.  The $23M project added 16 additional intensive care beds, 12 progressive care beds, and an additional heart catheterization lab.  
Visit Site