Back to News
October 18, 2019

Baptist Health's new Oakleaf Emergency Department to bring more urgent care into community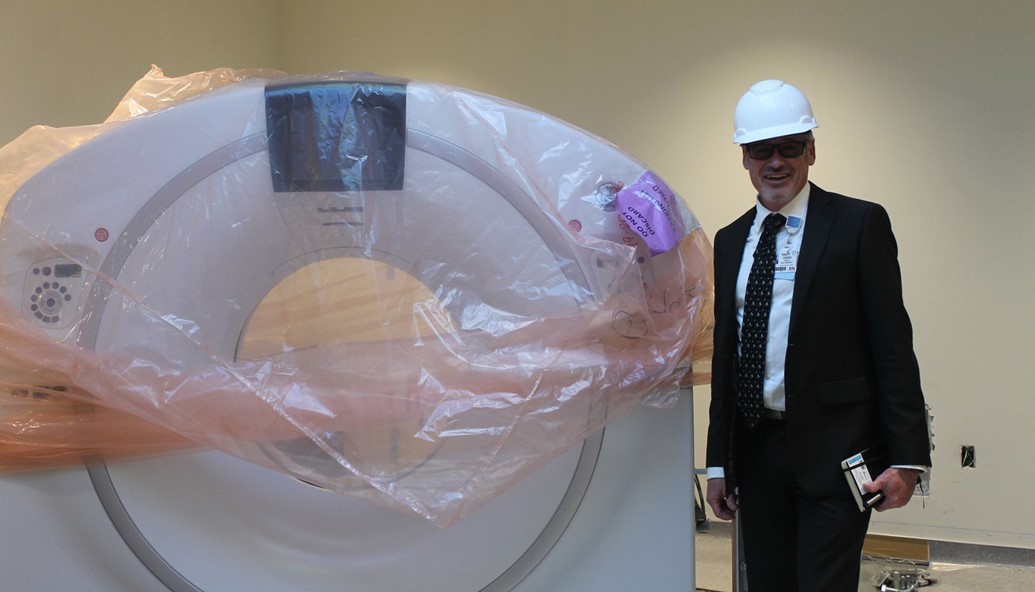 Full article here
OAKLEAF – Darin Roark smartly weaved a path through a maze of dangling wires, ladders, wet concrete and plaster Tuesday. His suit and tie easily distinguished Baptist Health's Vice President, Ambulatory Campuses and System Emergency Service from the 110 construction workers who were scurrying to stay on schedule.
While some would see the frenzied work at the Baptist Health Campus at Oakleaf as chaos, Roark already was envisioning the finished product.
"We will be cutting turkey in there," he said while adjusting his hard hat.
Officials broke ground for the 20-room emergency department in mid-February, and it's scheduled to be open by Thanksgiving, Roark said.
Emergency departments have become a revolutionary strategy to bring urgent care to the communities. It not only saves time, it saves lives because patients can get immediate attention instead of losing critical time riding in an ambulance.
"We're bringing the ER out to the public because the community demanded it," Roark said. "Nobody likes to drive, especially if you're in an emergency. We're right here."
Baptist already has emergency departments at the St. Johns Town Center, north Jacksonville and at the Clay Medical Campus on Fleming Island. Between the three, more than 300 patients are treated daily.
The Oakleaf Campus is expected to treat about 100 patients a day. Once it's operational, Baptist South's four ED campuses will have nearly 450,000 visits a year.
And since urgent care basically is around the corner, Roark said the campuses "absolutely" have saved lives.
There will be eight rooms dedicated to children and 12 for adults at Oakleaf. The pediatric section will operate in conjunction with Wolfson Children's Hospital.
Emergency departments aren't hospitals. There aren't any gift shops or cafeterias, and it's not designed for extended stays. They're designed to provide immediate care to stabilize a patient. For example, a person with a broken arm can get it set in a cast and sent home. A person with a heart attack can be stabilized before being transferred to the hospital. It essentially serves as a neighborhood triage.
"Getting someone stabilized is the key," Roark said. "When you can do it quickly, it saves hundreds of lives. We see it every day."
Healthcare clearly has evolved in the past 20 years. Emergency departments, walk-in clinics and primary care centers are becoming a common, and necessary, part of every neighborhood. And they've helped unclog hospital emergency rooms. Care has never been more accessible, and that's led to improved treatment and efficiency.
While saving and improving the quality of lives.
"There's a lot going on here now," Roark said. "Once we open these doors, it won't ever close. The other EDs have been through (the threat of) three hurricanes. We were really busy, but we never closed. We'll be here when you need us."
Learn more about Healthcare and Life Sciences in Clay County here!