Back to News
December 14, 2022

Baptist Medical Center Clay: From conception to completion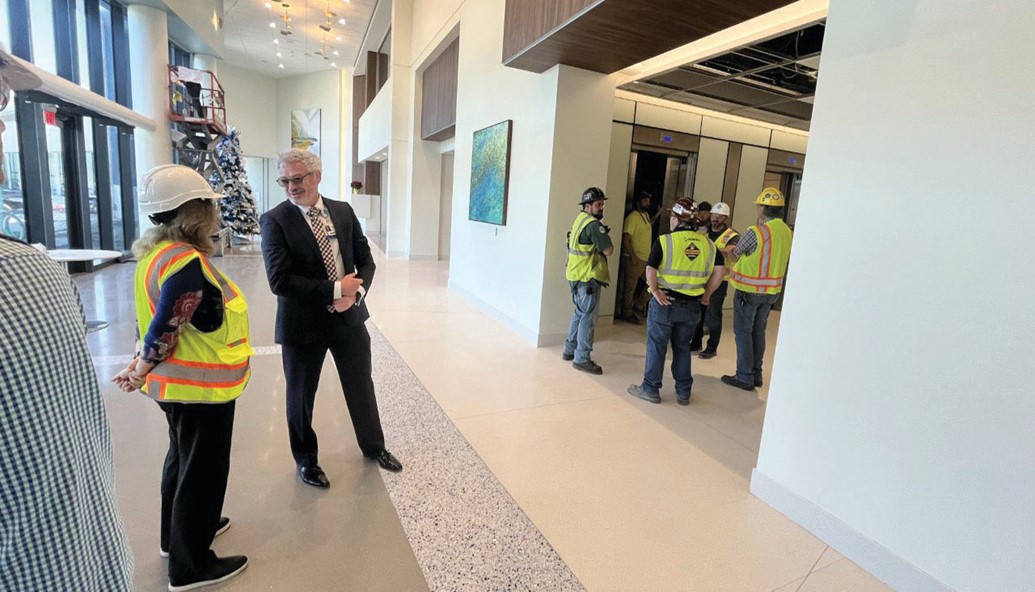 Full content here
FLEMING ISLAND – Two years ago, Baptist Medical Center Clay existed only on blueprints and imaginations.
Now it's just a handful of days away from serving the medical needs of the community.
Baptist announced its plan to build a 300,000-square-foot, full-service hospital on Jan. 22, 2020.
During the announcement, Baptist Clay President Darin Roark said, "Clay County residents tell us they need more hospital-based health care services close to where they live and work. Having a full-service hospital nearby will eliminate the need for travel while providing the medical expertise that Baptist Health is known for."
Days later, Roark stood in the parking lot of the Emergency Center and visualized where and what the hospital would be. 
The first bulldozer belched black smoke and started clearing the lot between the emergency center and the old VyStar building – which has been transformed into Baptist's health place to complete the Baptist Campus. Two weeks later, construction crews started marking off the area while truckloads of raw steel were delivered to an adjoining lot.
Baptist avoided many of the delays that hampered other construction projects because it bought most of its construction materials in advance. While others were dealing with COVID-19 and the collapse of the supply chain, Baptist had most of its materials in a warehouse.
"COVID certainly delayed us, but it didn't stop us. Residents are going to see a lot of changes here in the next two years. We want them to know we're still open for business. But it's an exciting time," Roark said two years ago. "I envision the finished hospital every day. I can't wait to see what it's going to look like when it's done."
The final beam was signed by construction workers, employees and community leaders on Sept. 31, 2021, during a private ceremony. After that, much of the work shifted to covering the skeleton of metal beams with walls, floors and ceilings.
"Today is a celebration. We've reached the top," said Baptist Health Board Chairman Richard Sisisky at the reception. "The sixth floor is framed out. You will continue to see, and no doubt hear, a lot of the construction as we move forward to finish with our construction in the fall of 2022."
A ribbon-cutting ceremony on Saturday, Dec. 10, put the final bow on the project. All that's left is sprucing up the parking lot and making final adjustments.