Back to News
April 22, 2022

Clay students garner $15,000 at State Science Fair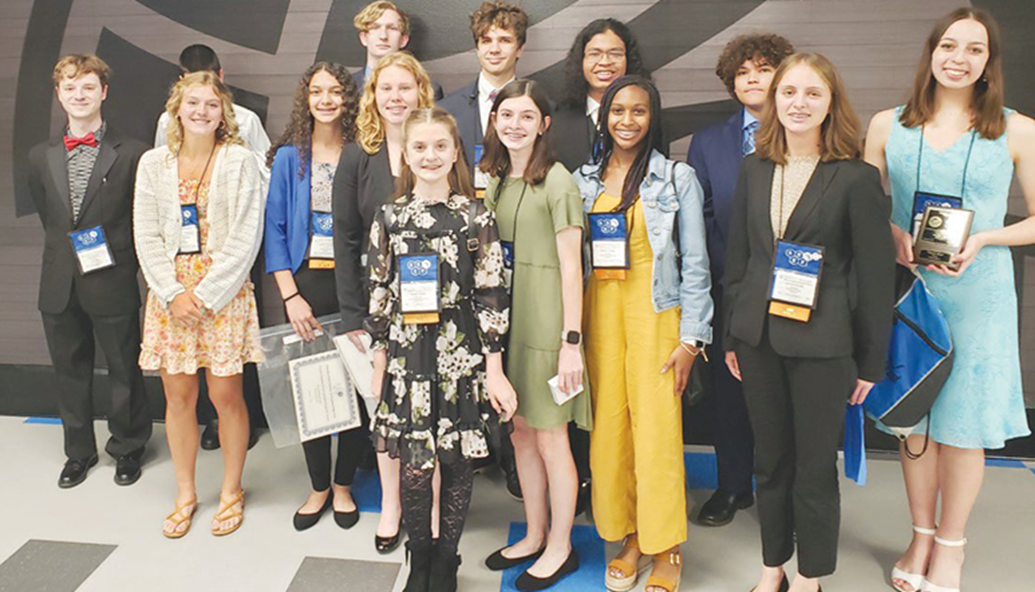 Full story here
CLAY COUNTY – Students from across Clay County District Schools participated in the State Science and Engineering Fair of Florida, and combined, they were awarded more than $15,000 in scholarships and cash awards. They also received multiple other recognitions.
In Plant Science Mary Reed, Ridgeview High placed third for her project: How does Nitrate Absorption Differ Between the Rhizophora mangle, Laguncularia racemosa and Avicennia germinians over a 48 hour period? Reed received a $1,000 scholarship from the Chuck Skoch Florida Sea Grant.
Ridgeview senior Serenity Derousie was awarded a $25 cash prize from Capital Regional Science and Engineering and a nomination for the UCF Pegasus Gold Scholarship- $14,000 over 8 semesters. Phoenix Ricketts was awarded a $25 cash prize from Tomoka Regional Science and Engineering Fair. Benjamin Lohse, Alexander Gordon, and Nathan Bartholomew were awarded a $50 cash prize from West Panhandle Regional Science and Engineering Fair. Avery Crawford was recognized in the senior division of Environmental Engineering for her project: A Study into the Absorbency of Fruit Peel Pods.
At Green Cove Junior High, Nadir Kaser was recognized for his project: Rechargeable vs. Non-rechargeable and received a $50 cash award from the Palm Beach Regional Science and Engineering Fair. Sarah Fordham was award Honorable Mention for her project: Beating the Florida heat.
At Orange Park Jr., Madison Chandler was awarded fourth place in Physics and Astronomy for her project: Touch the Sky.
At Keystone Elementary, Iolanthe Cushman was recognized in Plant Science for Biodome Basil project.
Lucas Knutsen at Clay High placed third in the senior division of Plant Sciences for his project: Lending a Hand.