Back to News
January 09, 2023

Duval at 1 Million: Zoning, expansion target housing demand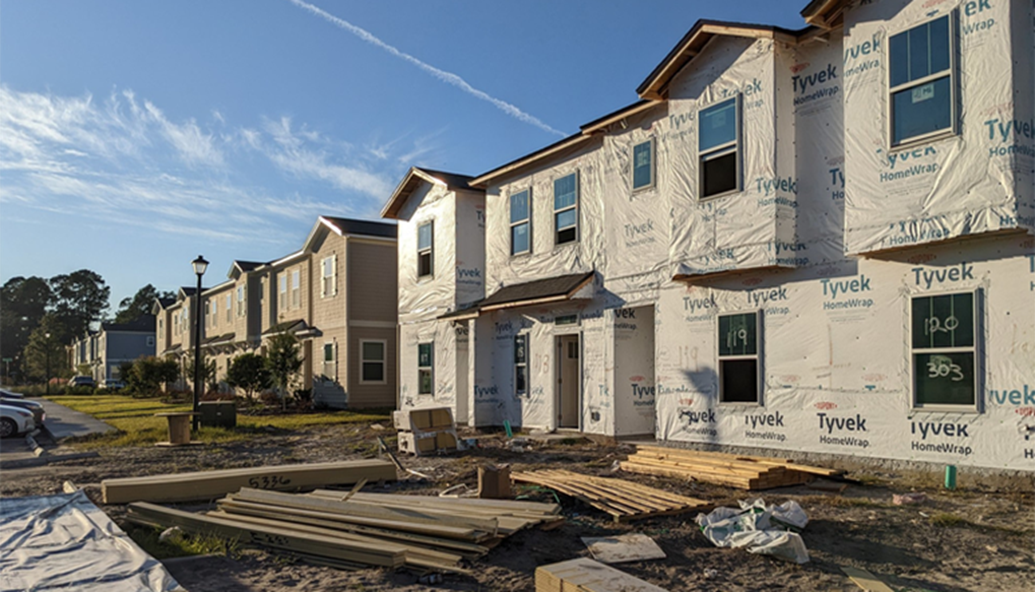 Full content here
Reaching a population of a million means the need for better planning and focusing on housing in neighboring counties, local experts say.
"We are thinking about this," said Northeast Florida Builders Association Executive Officer Jessie Spradley.
"One of our members noted that it took Jacksonville 200 years to reach 1 million but will take probably only 40 to reach our second million."
The National Association of Realtors listed Jacksonville at No. 8 among the Top 10 fastest-growing real estate markets in the country in its 2023 Real Estate Forecast.
Spradley sees a need for zoning laws to allow for more multifamily construction. The City Council Special Committee on Critical Quality of Life Issues reported that 90% of Duval County's current zoning is for single-family dwellings, he said.
"If you are not growing you are dying. The question is how do we react to that growth?" Spradley said.
In recent years builders have aimed for 10,000 new single-family homes per year. With population growth, that target is moving toward 12,000 new homes, Spradley said.
More areas outside of Duval County are being developed, said Northeast Florida Association of Realtors 2022 President Mark Rosener. 
He considers Green Cove Springs in Clay County as an area of housing growth.
In St. Johns County, the County Road 210 corridor east and west of Interstate 95 and Nocatee are expected to be focuses of growth.
In Nassau County, Wildlight continues to add developments.
Rosener's prediction was reinforced with the recent $85 million sale of Governors Park in Green Cove Springs to BTI Partners of Fort Lauderdale.
The master-planned community will be built on 3,300 acres and include 4,000 single-family homes; 2,000 multifamily units; 400 hotel rooms; commercial, retail, office and light industrial space; and an 18-hole golf course.
"In the past, Green Cove Springs was not thought of as a viable option," Rosener said.
BTI Partners also paid $31.33 million for 1,300 acres in northwest St. Johns County at year-end.
It plans more than 2,000 single-family homes on the property, which is along Greenbriar Road, also called County Road 210 West. 
Rosener predicts work flexibility is here to stay, allowing people to factor in a longer but less frequent commute.
"These communities and others will grow out. The only direction we can't grow is east," he said.
The coastline caps the eastern expansion.
Another reason for outward expansion will be affordability. 
In St. Johns County, a tourist-based economy, minimum wage and tip-based workers cannot  afford to live near their jobs.
NEFAR statistics show that as of November, a town home in St. Johns County sold for a median price of $318,358. But buyers may have a difficult time finding one; there were only 173 available in the county. 
The median price of a single-family home in St. Johns County is $529,900. The average rent for a 1,000-square-foot apartment in the county is about $1,900, according to rentcafe.com.
NEFAR lists no available town homes for sale in Putnam and Baker counties, where median single-family home prices are $235,000 and $364,900 respectively.
One-bedroom apartments rent on average for $585 in Putnam and $617 in Baker, according to rentdata.org.
Duval County developers are pursuing workforce apartment projects Downtown and around the city.
Some combine income-based units along with those at market rate.
Apartment rents range from a monthly average of $1,400 in Clay to $1,500 in Duval to $1,700 in Nassau.