Back to News
December 29, 2022

Grumpy's re-opens Middleburg location following fire, $1M rebuild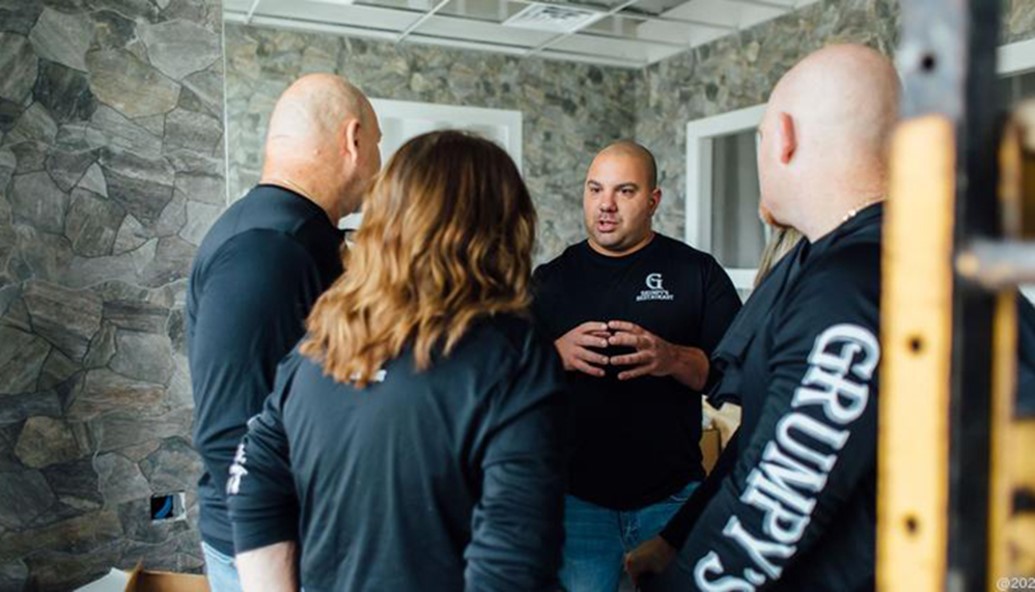 Full content here
A January 2022 fire caused by faulty equipment completely gutted and shut down Grumpy's Middleburg location.
Two-weeks shy of one year later, owner Dan Deleon has invested $1 million to rebuild the restaurant and will open doors to the public Jan. 2.
DeLeon said the Middleburg Grumpy's located at 1805 Blanding Blvd., Suite 107 is 2,800-square-foot location and will retain its original footprint consistent with counterpart Grumpy restaurants in St. Johns and Clay counties. 
The Business Journal previously reported that Grumpy's fourth and largest franchise opened in Neptune Beach on Nov. 14.
That 4,500 square feet restaurant cost $1.2 million and has 160 seats, private conference room and outdoor patio seating similar to Grumpy's flagship location in Orange Park.
"We were hoping to acquire more space for Grumpy's Middleburg by negotiating with the liquor store next door, but it just didn't work out," said DeLeon. "We were specifically looking to expand to a 10-foot wider space to add four more tables and additional cooler space."
DeLeon said holiday traffic for all Grumpy's restaurants has been "insane." He said the restaurants have never been as busy during a holiday season and attributes it to people getting out more and families comprised of large parties patronizing the restaurants.
"Our goal was to see an increase in the single digits, but we've experienced tremendous growth with an increased volume of 12% to 15%," said Deleon. "Middleburg has 53 employees with close to 40 working full-time. We were "lucky" to retain 80% of the original staff.
The Grumpy's Middleburg restaurant is a franchise location owned and operated by Dell Hoard Sr. and Dell Hoard Jr. along with their wives Peggy and Courtney, respectively.
A fifth Grumpy's in Yulee's Wildight development was also scheduled to open in January; it has been pushed back to the second week in February due to construction schedules.