Back to News
December 28, 2022

HCA Florida Middleburg Emergency opens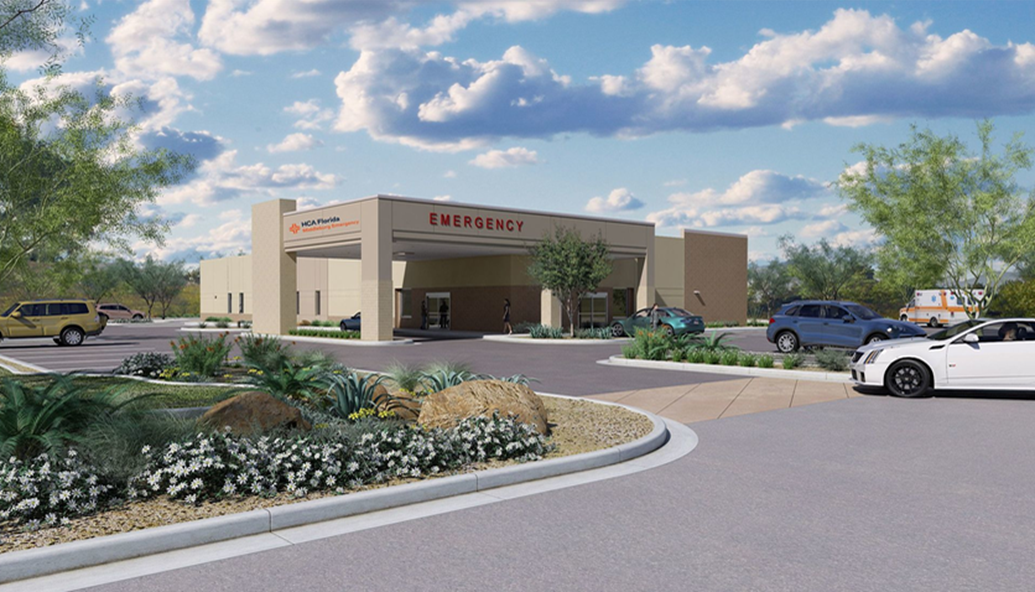 Full story here
HCA Florida Orange Park Hospital opened its $14.4 million HCA Florida Middleburg Emergency facility at 2560 Blanding Blvd. near Everett Avenue on Dec. 28.
The full-service emergency care facility is 10,820 square feet with 11 patient rooms, imaging and lab services. It is open 24 hours daily to serve Middleburg, Lake Asbury, Green Cove Springs and Penney Farms residents.
The PHM Group is the contractor and Hereford Dooley Architects is the designer. 
HCA Florida Orange Park Hospital now has three free-standing emergency facilities. HCA Florida Park West Emergency is at 6477 103rd Street and HCA Florida Normandy Park Emergency is at 5773 Normandy Blvd. The two clinics have treated about 70,000 patients this year.
"The growth has exploded in Clay County over the past few years and is expected to continue to grow. Quick access to care for this part of the county is critical," Dr. Michael Euwema, emergency medicine physician and facility medical director at HCA Florida Middleburg Emergency, said in a news release.
Patients treated at any of the HCA Florida Emergency clinics have access to HCA Florida Orange Park Hospital should additional care be necessary. Maternity care, advanced cardiovascular, neurology, critical care and surgical care is available there.
The new care center increases the availability of emergency medical services.
"Having an emergency room in Southern Clay County also benefits local EMS. They can return to service quicker than before when they had to take patients to the closest hospital 10-15 minutes away," Euwema said.
"This will allow them to get back on the road to respond to service calls quicker and, as a result, help more people."
HCA Florida Orange Park Hospital expects to complete a $34 million expansion that will add 20 ICU beds, bringing the total to 28 and another 48 private patient rooms. Work is expected to be completed in 2023.
In April, the hospital opened a three-story, 60,000-square-foot medical office building on the east side of the hospital. It houses six physician practices and an outpatient imaging center.