Back to News
February 12, 2021

Industrial development demand strong on the First Coast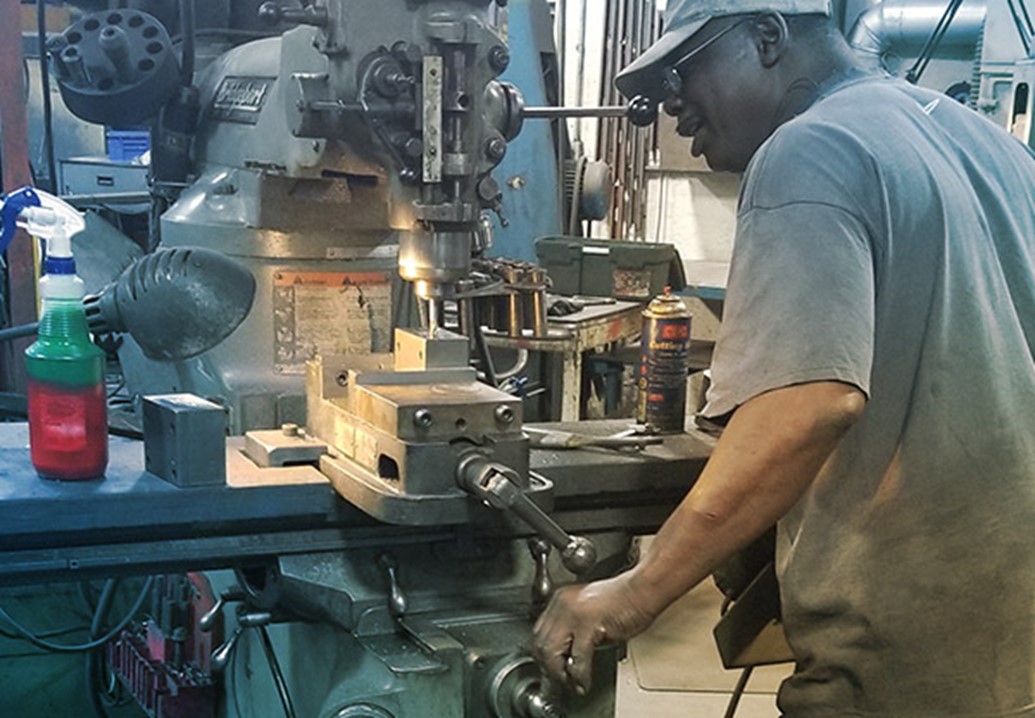 Full article here
As the region moves into the new year, one particular component of Jacksonville's economy is reaching for new heights: industrial real estate. 
Jacksonville has long been known for an abundance of land – and cheap land at that, and developers and tenants have not slowed down in their pursuit for industrial space. However, as industrial parks and other developments continue to expand, shovel-ready real estate is also becoming more scarce. 
In 2020, more than 2.74 million square feet of Class A industrial property was completed across eight projects, according to a 2020 fourth-quarter report from Cushman & Wakefield. While that falls short of 2019's high of 4.62 million square feet completed, it well exceeds the average of 1.13 million square feet delivered between 2015 and 2018.
This year, an additional 2.6 million square feet of space are proposed between nine projects – and those buildings likely won't sit empty for long. 
"I think industrial real estate is certainly going to continue on the strong pace that it is now," said CBRE Associate Ben Stewart. "Really, the main issue that we have in our market right now is lack of supply. The new industrial space that developers put out in 2019 has already been absorbed – but you really have few vacant buildings now."
How we got here
Throughout 2020, as many industries such as brick-and-mortar retail, tourism and hospitality suffered as a result of the Covid-19 pandemic, industrial real estate continued to boom — due in part to the rise in e-commerce and a corresponding increase in shipping and logistics. 
New projects delivered a significant amount of space for potential tenants in 2020, pushing the overall vacancy rate up from the lows seen in previous years: 2.7% in 2017 and 2.9% in 2019 — levels that are too low to absorb demand. Third-quarter reports from CBRE and Cushman & Wakefield had Jacksonville's industrial market at a 6.6% vacancy, with vacancies dropping to 5.7% by the fourth quarter. 
The current vacancy rate falls into what's considered a healthy range in the sector, according to Cushman & Wakefield Senior Director Tyler Newman.
Newman explained that a too-low vacancy rate means there isn't enough room for potential tenants to move to the market or mobility for existing tenants. Too high, however, and there's a lack of demand in the market. 
"A direct vacancy rate of 5.72%, that's a pretty healthy vacancy rate that we consider to be good – we're happy with the way that sits right now," Newman said. "Vacancy rates are when the tenant occupies the space, so even if they're signed, they might not move in for two or six months. We know that vacancy rate is going to drop at least to 5.3% or 5.4% at the end of this quarter because people are moving in."
The price of available space has also steadily increased over the years, denoting a strong trend in demand for space in the area, although it still falls on the cheaper side of things.
Price per square foot is up from just under $4 in 2015 to $5.21 in the fourth quarter of 2020, and that price is expected to continue to increase, according to a report from Colliers International. For comparison, east Tampa's average comes in at $6.25. 
"You have developers that are going to be buying land, so the cost of the land goes up – which means you are going to have continued rent increases," Stewart said. "Obviously, if you're coming into a first-generation building, you'll be paying a premium for that as well."
Numerous speculative properties were delivered as well. Among those, Pattilo delivered a 487,500-square-foot warehouse off of Pritchard Road, Webb International delivered a 477,946-square-foot warehouse off E. Busch Drive and Scannell properties delivered two warehouses for a total of 273,750 square feet off Duval Road.  
Expansion of the market
With a full year of growth, 2020 ended with strong metrics on nearly all levels. Cushman and Wakefield reported that out of 38 tenants with good credit ratings, 60% expanded, 29% renewed their leases and 8% made lateral moves. Only 3% of the companies tracked contracted. 
Additionally, 26% of all deals tracked saw new companies moving to the market. 
"So, this is a pretty good indication of how strong the market is," Newman said. "You're looking at an expanding market." 
While growth in 2020 was significant, it didn't end with the start of a new year. Nine projects throughout the Jacksonville area are slated to deliver more than 2.6 million square feet of space between the first quarter of 2021 and 2022, according to Colliers.
The largest of those set to deliver this year include a 552,720-square-foot facility at Imeson Industrial Park, a 394,277-square-foot facility warehouse at Park 295 Industrial Park and a 378,125-square-foot facility at the Imeson Road Distribution Complex. The latter is expected to be delivered by the end of this year's first quarter, while the two former projects are expected to be complete by the fourth quarter. 
"There are quite a few announcements from various developers – even some new ones coming into town," said Guy Preston, executive director at Colliers International. "We're going to have quite a bit of new products coming in the third quarter this year and then quite a bit will come online I think in the second quarter of 2022."
However, even with a strong set of proposed projects bringing even more growth to the table, the industrial market still has a few challenges to face in coming years. 
Cushman and Wakefield's official project for 2021 is that new land positions need to be found for future projects – and between 2 and 3 million square feet of space is needed in 2022 if the current trend of growth is going to be maintained.
While Jacksonville is known for spacious parcels, finding land ready to build is easier said than done, according to Preston. 
"We have a lot of land, but the land isn't necessarily zoned and entitled," Preston said. "In essence, if it's not zoned and entitled, that could be an 18-month process and hundreds of thousands of dollars in pursuit costs – and developers just aren't set up to do that."
Preston clarified that there is plenty of land to go around but zoned and entitled land – meaning land zoned for industrial use and entitled for development – is in relatively short supply. In order to fix that, Preston said land developers are needed in the area to pursue zoning and entitlement for future industrial development. 
While zoned and entitled land is becoming relatively scarce, the First Coast is still well positioned for future growth – especially when compared to the I-10 corridor and South Florida, Scott said. 
"I don't think we're in any danger of being able to deliver new products. If you look at us compared to South Florida, finding land down there is extraordinarily difficult," said Mark Scott, senior vice president for Foundry Commercial – Jacksonville. "It costs so much money to buy the land because there's little land to find, so we're not in that scenario at all."