Back to News
September 16, 2019

Jacksonville, Florida is the 4th best city to start a business.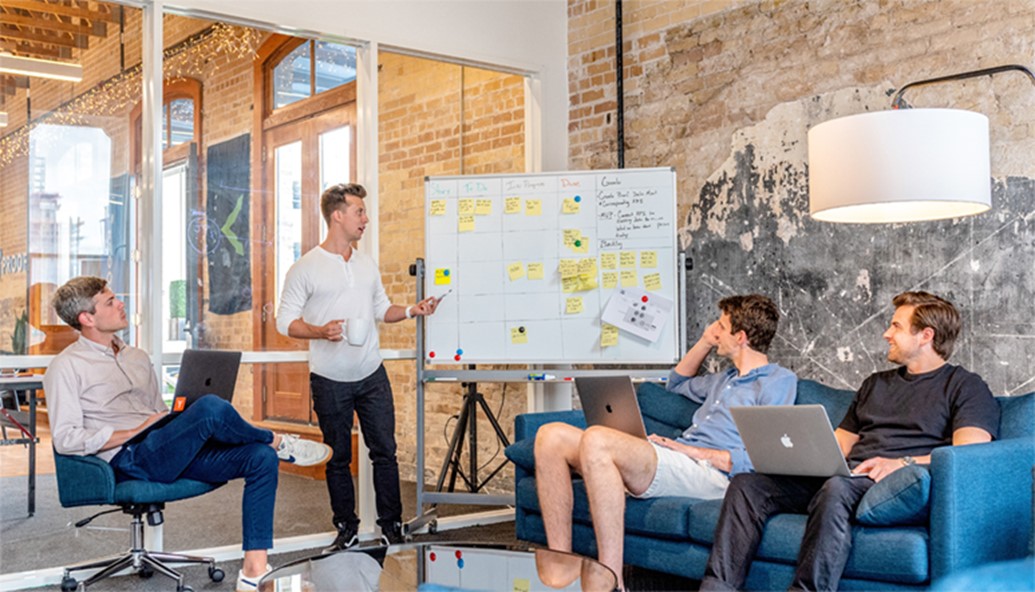 Full article here
If you're an entrepreneur who wants to start a business, there are seemingly endless factors to consider. While your product or service is the most important, where you start your business also plays a pivotal role in your business's success.
Though the prevalence of startups has been on the rise since the Great Recession and almost half of the U.S. workforce is employed by a small business, ~45% of startup businesses don't make it to the end of their fifth year. An assessment of postmortems by CB Insights cited bad location as one of the top 20 reasons startups fail.
In that same report, approximately 37% of founders claimed the lack of investment or running out of cash to be reasons for their collapse. Another 23% stated that something missing from the team, typically a set of skills the company lacked, impacted their success.
Starting a successful business requires access to equity and talent, both related to the local economy. Considering that most funding for a new business comes from the founders' personal finances or investments, availability of equity is important. Even with startup funds, a business needs to make that money last in order to stay afloat, which is why lower cost-of-living areas are smart places to build your business.
Location influences whether you can build a productive team, as you'll need access to talented individuals who meet your company's needs, like a young, well-educated population, or be located in a place that's desirable and affordable to live.
Process
We assessed various data sets (see Methodology) to rank the 50 most populated U.S. metros on startup friendliness. We considered the current startup culture by evaluating startup density in the metro area, investment in businesses, and the proportion of people employed at a startup or self-employed. We also included startup growth in the recent past, the education level of the local population, and the cost of living, all of which may predict future startup and economic success.
Here's how each metric is defined:
Startup density:

 

Indication of new (three years old or younger) businesses and upcoming new businesses (based on state-wide business applications) in the area.
Startup growth:

 

Growth of small business prevalence based on density measures over time.
Investment in businesses:

 

Indication of ability of capital (venture capital and private equity) for starting a business.
Employment at startups:

 

The percentage of workers working for startups as an indication of the availability of startup jobs and desire to work in those environments.
Self-employment:

 

Percentage of workers who own their own business as a measure of entrepreneurial spirit.
Education:

 

Potential employee pool with a bachelor's degree or higher, ages 18-34. Fresh college graduates make great hires for startups, and this metric accounts for young, college-educated individuals flocking to different areas.
Cost of living:

 

Measured by Regional Price Parities in 2017, which evaluates the cost of living of a metro as a percentage of the national average cost of living.
To account for the importance of each of the above metrics, we used a weighted ranking system. Because building a business requires funding—much coming from the founders' pockets—we attributed the highest weight to cost of living to account for general affordability (40 points). Startup growth was weighed slightly lower (30 points), but higher than our other metrics — as growth indicates startup successfulness. Growth was followed by startup density and investment in businesses (20 points each). Education and employment measures were weighted with the least importance (10 points each).
Fast Facts:
Texas was ranked highly (#1 or #2) on many of our state-wide measures, including new and growth of business applications, number of private equity backed businesses, billions invested in businesses, and number of private equity firms.
Texas cities had the best representation of workers employed at startups (3 of the top 5 metros were located in Texas).
Florida had the largest representation of cities with the highest proportion of self-employed workers (4 of the top 5 were in Florida).
Southern and Southwestern states made up a majority of our list, with Texas and Florida accounting for 8 of the top 10 cities.
The West Coast was not represented on our list, likely due to the high cost of living rates in those areas.
St. Louis, Buffalo, and Charlotte metro costs of living fell below 95% of the national average.
4. Jacksonville, FL
Jacksonville, located on the northeast coast of Florida, is home to approximately 1.5 million people. The metro consistently fell within the top 33% of our list on a few metrics: business owners make up ~4.4% of the workers and startups account for over 25% of the businesses in Jacksonville. Florida itself had 108,983 new business applications by March, 2019, landing the #1 spot.
The Jacksonville metro juxtaposes the stereotypical Floridian town with ~50% single residents and a median age of about 38 years old (compared to Florida's median age of 42). With median household incomes 10% above those of the state and a cost of living approximately 5% below the national average, Jacksonville makes for affordable beach dwelling.
Startup density: 25.21%
Startup growth: 18.62%
VC businesses: 0.6%
Workers employed by startups: 6.10%
Self-employed workers: 4.4%
Education: 22.9% with bachelor's or higher
Cost of living: 95.4%