Back to News
February 09, 2023

Local boat sales continue to hit high-water marks since COVID shutdowns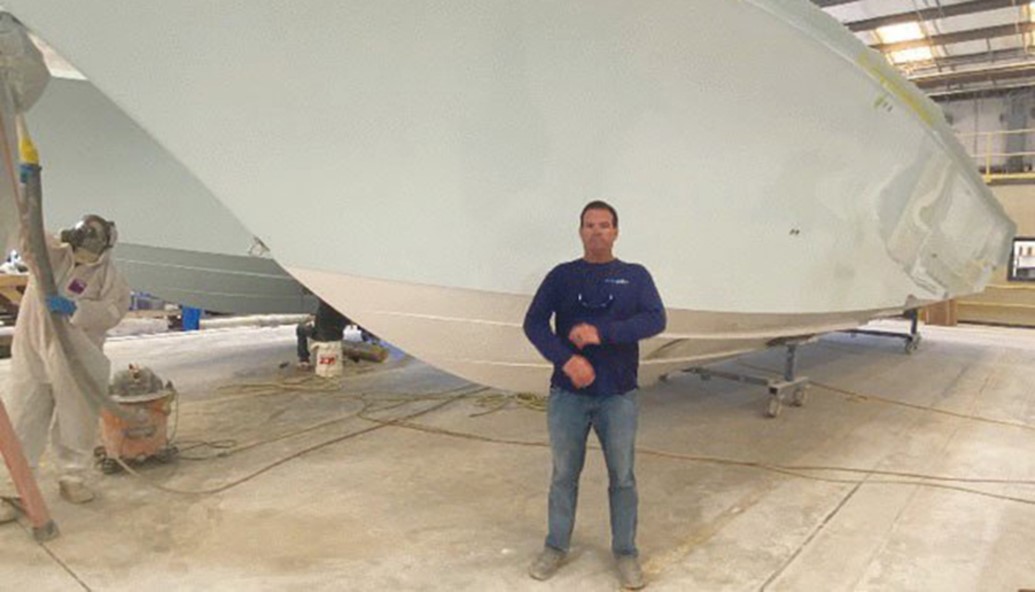 Full content here
JACKSONVILLE – Following the national lockdown due to COVID-19, boat sales skyrocketed in Clay County in 2021, remained steady in 2022,and could be in store for another rise this year, multiple industry dealers within the county suggested.
Darren Owen oversees sales at Adamec Marine in Orange Park that only sells top-line boat brands like Blackfin, Crownline, Finseeker, Starcraft Marine and K2 Powersports, along with Mercury outboard motors.
Owen was at the 75th annual Jacksonville Boat Show from Jan. 27-29, where he showcased the company's high-dollar watercrafts.
The salesman said boats were in big demand during the pandemic.
"It was hard enough for us to get enough boats," Owen said.
And while some dealers said that their boat sales aren't quite as high as they were during the pandemic, Owen said that Adamec is surpassing the already high mark that they set during COVID.
"I would say that we were up during (the pandemic) with everybody wanting to get out. But I think that we will probably come close to double this year from what we did in 2022. We beat our goal last year by over 100%, and clearly, we want to beat that goal again this year," he said.
And while Florida's warm weather does offer itself several advantages, such as year-round usage, this trend isn't only taking place in just Clay or the state, Owen said.
"I don't think it's just Clay customers. I think people nationwide are sick and tired of being sick and tired. They just want to go out there and have fun. They just want to live. I have a friend in the Ozarks. He can't keep boats on the ground," Owen said.
Not all boating manufacturers in Clay have quite managed to return to their pandemic-era peak, but that doesn't mean that sales aren't booming across a county that harbors several beautiful waterways like the Black Creek, St. Johns River and others.
This rings especially for Frontrunner Boatworks, a manufacturer based in Green Cove Springs.
Walk into the large warehouse building, and you will see the intricate pieces of the puzzle that it takes to run the operation, with sounds of machines, smells of paint, and sights of a large, dedicated and hardworking group of employees working together on creating the massive boats.
Frontrunner builds 26-, 33-, 36-, 39- and 47-foot center console models.
"Sales are good. We are continuing to sell at the same rate that we're manufacturing. So, we're keeping a consistent backlog. It's not quite like it was during the height of the last couple of years when everyone in the world went out and bought a boat because there was nothing else to do, but after COVID hit, our brand has caught on pretty well, and sales are pretty robust," said Frontrunner co-founder, Mark Lacovara.
Sales are popular to the point that Lacovara and company have been able to take advantage of emerging markets in Georgia, South Carolina, North Carolina and Virginia. To create a further-reaching impact on customers, Frontrunner was on hand at the Charleston Boat Show during the weekend.
"(Those) areas have become kind of popular with our boats. Most of those people make long runs when they're offshore fishing 60-70 miles off the coast. Our boats do very well in a heavy sea and tend to do it faster than most other boats," he said.
Another advantage in play for Frontrunner and other Clay boat dealers and manufacturers? The county is based in an area that is a manageable distance from some of the sought-out destinations in the United States, like Miami and the Florida Keys, and in countries like the Bahamas.
Regardless of what waterway boaters choose, boaters are bound to have a good time.
"It's a family bonding experience. There are so many different things that you can do on a boat. You can cruise, beach at the sand bar. You see things out on the water that you would never see anywhere else. It's not the cheapest recreational opportunity out there, but it's a bang for your buck. You can take the whole family and load up the boat. Just about everybody enjoys a wonderful day out on the water," said Don Passell, owner of Yamaha Marine Center of Jacksonville, which is located in Orange Park.
"It's almost like a no-brainer if you live here. If you're not interested in boating, you probably should be," said Tim Turbeville, co-owner of Salter Marine in Green Cove Springs.