Back to News
May 26, 2021

Orange Park Medical Center announces $34 million expansion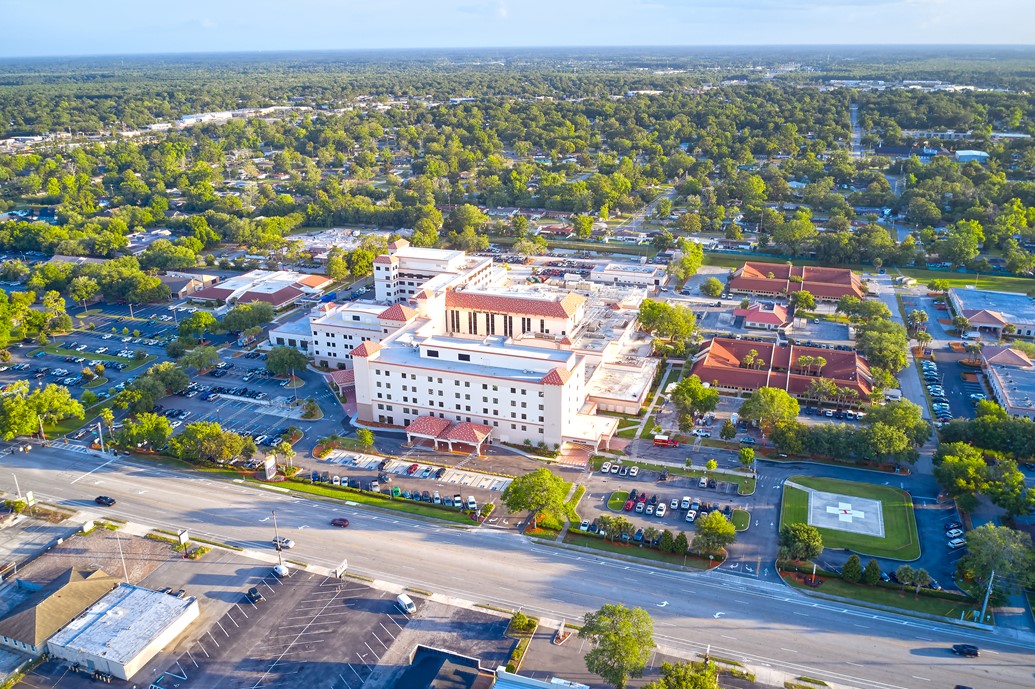 Full article here
On the heels of a recent $126 million, 100,000-square-foot expansion, Orange Park Medical Center announced Wednesday its plans for a $34 million multi-phase expansion set to be fully completed in the fall of 2023.
The expansion will include the construction of two new inpatient units that will add 48 private patient rooms, according to a release. It also includes the building of a 20-bed intensive care unit, adding to its existing 28 ICU beds.
Once completed, the hospital will have 408 beds, making it the fifth largest hospital in the greater Jacksonville area. The expansion is expected to lead to the creation of more than 80 new jobs.
"In total, this project brings 68 new inpatient beds to the facility," said Lisa Valentine, CEO at Orange Park Medical Center, in the release. "We have already received overwhelmingly positive feedback with our most recent opening of the new patient tower and we are pleased to bring even more clinically advanced resources and capacity to better serve our growing community."
In 2020, Orange Park Medical Center reported that it cared for more than 1,700 patients requiring intensive care services for advanced cardiovascular care, complex neurovascular care, traumatic injuries and other critical conditions.
"As we continue to care for an even greater complexity of patient needs here at Orange Park Medical Center, our ICU capacities and capabilities must adapt in parallel," said Dr. Justin Gisel, board-certified critical care and pulmonary disease physician at Orange Park Medical Center, in the release.
"We look to continue providing the highest levels of care in our expanding medical, surgical, trauma, cardiothoracic and neurological ICUs and look forward to this new expansion."
Orange Park Medical Center's Chief Medical Officer Dr. Bradley Shumaker said in the release that the hospital has raised the bar as it relates to the level of care they are providing at Orange Park Medical Center, and they anticipate adding additional services over the coming years. 
"It's really important to us that we help our patients stay close to home," Shumaker said.
The expansion also includes a 300-space parking lot.
Expansion in the medical sector has been rampant recently in the Jacksonville metro area.
Just this week, Flagler Health+ announced its plans to start work on a health village in Flagler County as well as its intent to build a hospital there.
In the past year, both Flagler and Baptist Health have opened facilities in Nocatee. Baptist has purchased land in three other locations in St. Johns County for further expansion.
Jacksonville Memorial is building medical offices off U.S. 1 in St. Johns County, and Ascension is also building an inpatient facility in northern St. Johns County.