Back to News
October 18, 2019

Orange Park's new Vac-Con truck to tackle stormwater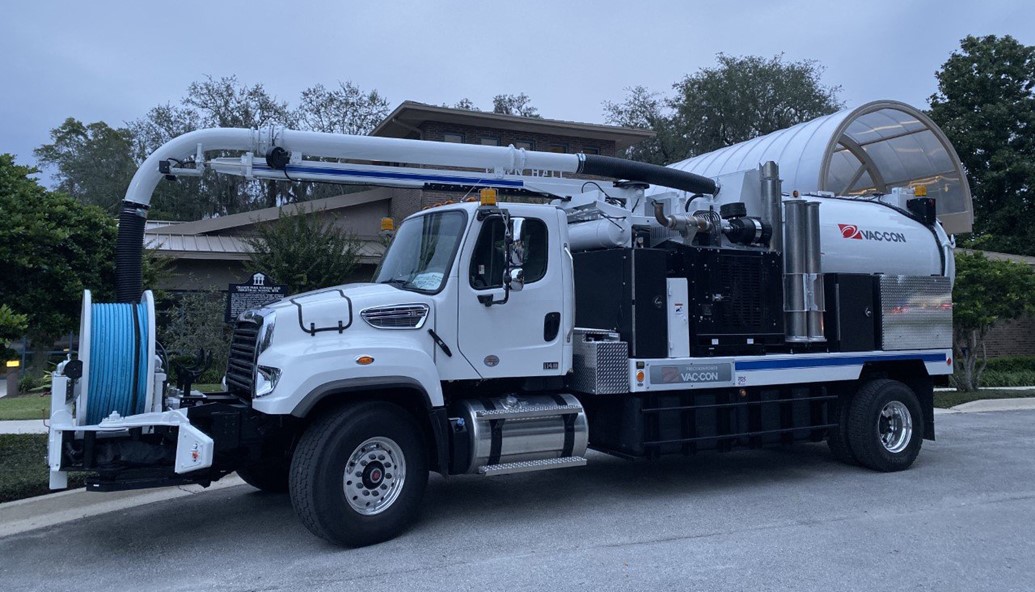 Full article here
ORANGE PARK – The town has the keys to a new Vac-Con vacuum truck which should speed up the removal of stormwater drainage.
An ongoing problem in Orange Park for years that was made worse by devastating storms like Hurricane Irma, the town's stormwater drainage and maintenance has represented a constant battle for the Public Works department. This battle often found them needing to rent a vacuum truck. Less than two weeks ago, the town finally ordered a truck from Vac-Con for $315,000.
"Every so often when there's a blockage, we have problems," Public Works Director Chuck Pavlos said. "We need to remove that problem...and what we've been doing is contacting contractors with a Vac-Con truck. They're often busy and they're not inexpensive. In our discussions, we thought, why not get our own Vac-Con truck? They make them right down the road."
Pavlos and some of his staff went to the Vac-Con facility located in Green Cove Springs to pick up a brochure and instead, found themselves in a two-hour tour of the facility hosted by Vac-Con vice president.
Vac-Con builds one of its vacuum section and water jet trucks each day and ships their products to countries all around the world. It employs more than 400 and is continually growing, according to company president Darrell LeSage.
Pavlos said during Oct. 15 regular Orange Park Town Council meeting that it only took 10 days to receive a Vac-Con truck after ordering one following the council's approval a few weeks ago.
"I'm proud tonight," LeSage said. "On behalf of 411 employees, I want to say thank you for partnering with us."
In other business, the town council didn't approve a motion that would see additional benches placed in Orange Park. The benches would have allowed businesses to advertise and some council members wanted to see local businesses advertisements.
That won't be happening for the time being after the town struck down the motion with a 2-2 vote, with Mayor Connie Thomas and council member Randy Anderson dissenting. Vice Mayor Alan Watt and Roland Mastandrea voted to approve the benches. Council member Ron Raymond wasn't present for the meeting.
Thomas and Anderson said they were in favor of the benches and especially the advertising opportunities for local businesses but didn't want to move forward with the initiative until the town's current visioning process was complete.
"With visioning, we want to see what our town wants, and that visioning includes even benches," Campbell said. "Do we need them? Does our town want them?"
Mastandrea, on the other hand, said he was tired of seeing motions delayed because of visioning and said the town will continue to pass up great opportunities.
When the town's extensive visioning process is over, the council may move to place new benches around the town. But for now, only the town's one hidden bench on Wells Road will remain.