Back to News
April 27, 2022

Reinhold Foundation honors James Boys Ministry with its top award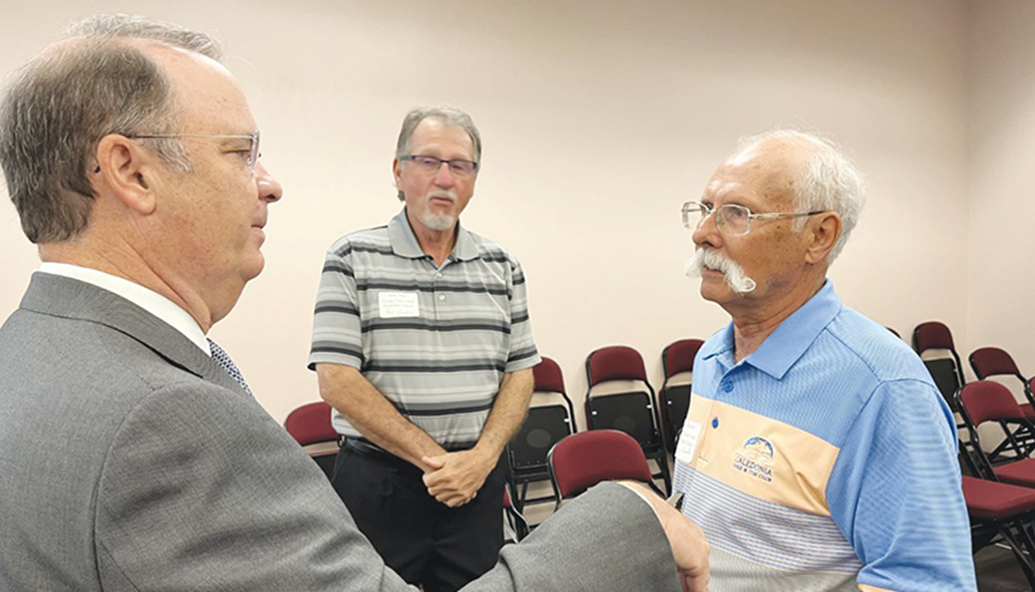 Full story here
ORANGE PARK – Just a few seconds into Sandra Staudt-Killea's description of this year's winner of the Paul E. Reinhold Community Service Award, Gray Chandler's eyes widened as he turned toward another volunteer with the James Boys Ministry with a surprised look.
"When they started talking about the bikes, we're the only ones with the bike ministry in the whole county," Chandler said. "When they started talking about the ramps and helping people's homes, that's when I really said, 'Really? Really? Really?' It was an incredible feeling."
And one that earned the nonprofit the top award of $15,000.
For the 28th consecutive year, the Paul and Klare Reinhold Foundation honored many of Clay County's leading nonprofit groups by doling out a total of $100,000 to 47 organizations Tuesday at the Thrasher-Horne Center.
The group of 48 retirees from Orange Park United Methodist Church spends the year refurbishing bicycles for the J.P. Hall Christmas Children's Charity, as well as making wheelchair ramps and home repairs and working with Clay County Habitat for Humanity. Seeing a child ride away on a bicycle or an elderly person being able to move freely into and around their home was the only payoff the group wanted.