Back to News
February 18, 2021

Clay County Commissioners break ground on Atlantis Drive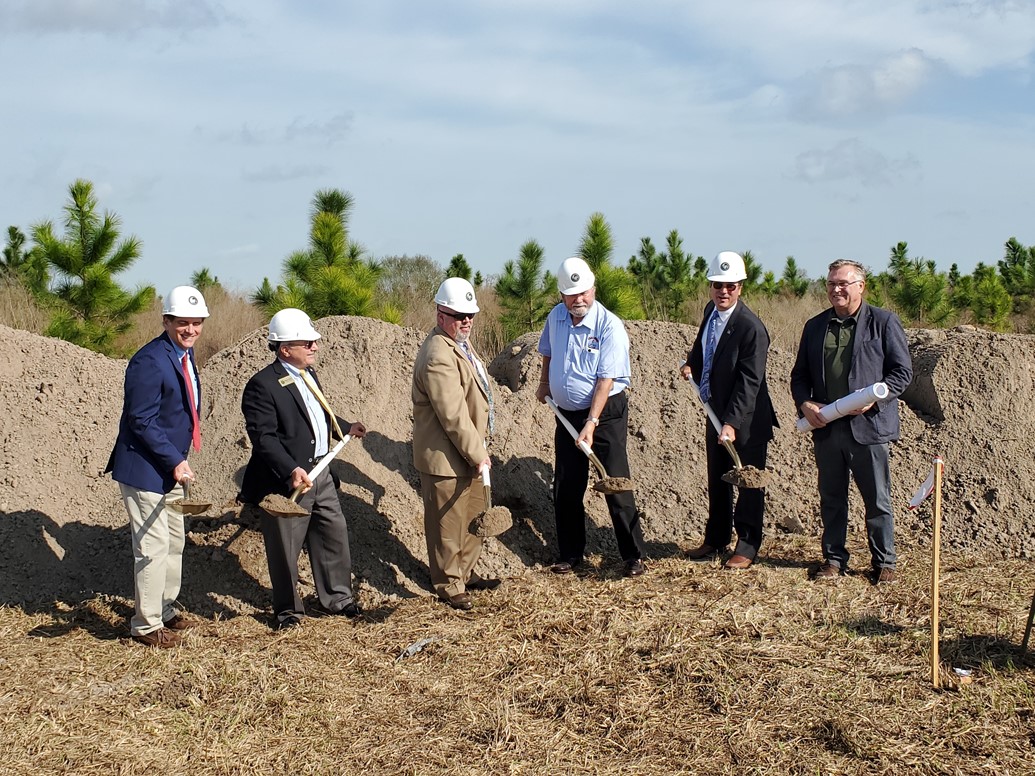 OAKLEAF/MIDDLEBURG, Fla – The Clay County Board of County Commissioners and County Manager held a ceremonial groundbreaking on Thursday, February 18, 2021, at the location of the soon to be constructed Atlantis Drive in the Oakleaf /Middleburg area of Clay County.  
This public infrastructure project is being funded through a Florida Department of Economic Opportunity (FDEO) Florida Job Growth Grant. This type of grant funds transportation infrastructure projects that are intended to create new job growth in the area. The project will be implemented through an agreement between the Florida Department of Transportation (FDOT), FDEO, and the Board of County Commissioners. 
The County was awarded $2,065,000 to construct phase one of the new urban roadway (Atlantis Drive), which will extend east from Trail Ridge Road and the First Coast Expressway frontage road Challenger Drive for just over one-half mile. The four-lane boulevard will have a raised median, curbs and gutters, a retention pond, and through a partnership with Clay County Utility Authority, full water, sewer, and reuse infrastructure will be installed as the road is built. Atlantis Drive, named to be consistent with the space shuttle theme of the area, is the starting point for an extension of the road that will curve through the soon to be constructed 700-acre mixed-use Challenger Center, eventually connecting to Old Jennings Road. Construction began on February 12, and the road is expected to be complete in December of 2021.    
Ken Smallwood, Managing General Partner with the Challenger Center said, "Challenger Center is the result of a public/private effort spanning two decades of cooperation between the landowner, BFC Partnership, Ltd., the Clay County Board of County Commissioners, the Clay County Utility Authority, and the Florida Department of Economic Opportunity. The property is primed for commercial, retail, office, distribution, light industrial, and high-density residential uses, and is open for development."
Chairman of the Clay County Board of County Commissioners Mike Cella said, "Clay County is always working toward economic development opportunities like this, so residents can live, work, and play right here at home. We are excited to see this type of road project and the new jobs it will bring to this potentially prime location." Chairman Cella added, "Great things are happening in Clay County and 2021 promises smart growth, new jobs, and needed revenue so we can better serve the taxpayers of Clay County."